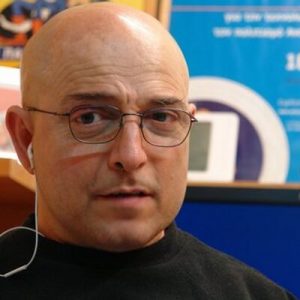 It's with great sadness that I learned today of the passing of Nikos Voulgaropoulos (14 February 1959 – 16 August 2019), a dear friend, advocate and fighter for the rights of Greece's people with disabilities.
I remember the first time I met Nikos in the summer of 2005 in Athens. Paralised after an accident in 1983, he was angry with everyone who blocked a full inclusive society. "If the government doesn't do it, we will do it!" And so Nikos did. Nikos' brainchild disabled.gr, established in 1993, became for many years the place to be for Greece's people with disabilities, offering a vast amount of information, helpline, forums, etc. He also organised EXPO Autonomia in Athens.
Nikos' enthusiasm was overwhelming, and so were his straight talks. Sex, politics, drugs, etc., as long as it could help people with disabilities, it HAD to be discussed.
The crisis in Greece hit people with disabilities very hard, as clearly described by Nikos in a 2013 interview. Unfortunately it also affected his lifework.
Disability is not something to hide. Disability screams. Do not let her scream uncontrollably. Check it out to promote yourself positively.
Nikos, you will be missed by the entire disability community, family and friends. But this is not a goodbye. It is till we meet again.
Karel Van Isacker
CEO PhoenixKM